Elements
Description :
Pangration is an ancient Greek martial art that combined techniques of both boxing and wrestling, as well as additional elements, such as the use of strikes with the lower extremities to create a broad fighting sport similar to today's mixed martial arts. It was chosen for the regular event in the Ancient Olympic Games.
The origins of pangration are to be found in ancient Greek mythological traditions, according to which Heracles and Theseus, are the inventors of the sport since they first used their techniques to confront the Nemea Lion and Minotaur respectively.
Pangration was included in the Olympic Games in 648 B.C. and it constituted an integral part of all major and local athletic contests in the Classical and Roman periods, from Italy to Anatolia and from the Black Sea to Egypt. pangration became the most popular sport of antiquity because of the large demands it required from the athletes, the diversity it provided as a spectacle, and the excitement it created at the audience. These characteristics are evident in its ancient name, pangration, which literally means "to dominate totally."
Pangration revived globally after the 2nd World War. Today pangration is developed by the World Pangration Athlima Federation (WPAF), established in 2002, as well as by hundreds of other international, national and local organizations that provide training and encourage the perpetuation of this ancient sport. The Greek Pangration Athlima Federation (GPAF) was officially established in 1996. Its main objective is the promotion, circulation, and organization of pangration in its traditional as well as its modern form. One important feature of modern pangration sport is that the regulations and rules are constituted in a way that the protection of the athletes is obtained in the most sufficient degree. The preservation of many ancient elements in the conduction of modern pangration has a significant social and cultural function and meaning because it keeps alive the connection with the past and the roots of the sport. In that way, the people who are practicing the sport today recognize it as part of their cultural heritage. The methods and techniques of pangration have survived throughout the centuries, from generation to generation and today it constitutes a popular sport providing to all people involved a sense of identity and continuity.
Information source :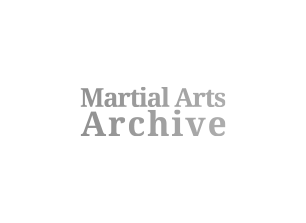 세계무술연맹