Elements
Description :
Formally referred to as lobokkatao, bokator is an ancient Cambodian martial art that was developed by Angkor as a close-quarter combat system. It is also engraved on the walls of Angkor Wat temple.
Bokator was designed with one main purpose: to win on the battlefield. It uses a diverse array of elbow and knee strikes, shin kick, submission, and grapple. Fighters are basically can use every part of the body to attack their opponents, and a bamboo stick or short bat may be used.
Fighters wear krama(scarf) around the waist, and sangvar(blue and red silk cords) toed around the biceps. The color of the krama signifies the combatant's level: white – green – blue – red – brown – black – gold.
There are about 10,000 movements from 341 sets which are based on the study of life in nature, by observing animals(horse, eagle, monkey, snake, lion, elephant, duck, etc.) and mimicking their styles and natural weapons like a fang, tusk, and claw.
Once upon a time, before the century, there was a small village in the jungle that was being preyed upon and attacked by a man-eating lion. To protect the village, a local warrior who was armed only with a knife, tracked down the lion and killed it with the techniques that would become known as Bokator. The term itself translates into "pounding a lion", with bok meaning to pound and tor meaning lion.
However, the second half of the 20th century was a hard time for Bokator because it had been deliberately neglected by the Pol Pot regime(1975-1979). Those who practiced traditional arts were systematically exterminated by the Khmer Rouge, fled as refugees, or stopped teaching and hid. After the Khmer Rouge regime, the Vietnamese occupation of Cambodia began and native martial arts were completely outlawed.
Grandmaster San Kim Sean is largely credited with reviving the bokator. During the Pol Pot era, San had to flee Cambodia under accusations by the Vietnamese of teaching hapkido and bokator and starting to form an army, an accusation of which he was innocent. In 1995, he returned home to revive the dying bokator but he found that it was still too dangerous to teach bokator, so he went into seclusion in the mountains where he spent his time meditating. In 2001, he moved to Phnom Penh, got permission from the new king, and began teaching bokator to local youth. Then he went on a journey searching for the remaining masters to document all the techniques. He brought the masters and formed the Cambodia Youth Kun Federation in 2004. The first national championship was held in Phnom Penh in 2006 at the Olympic Stadium.
Information source :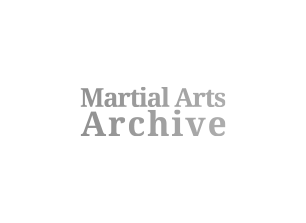 세계무술연맹